Posted by ANTARA Staff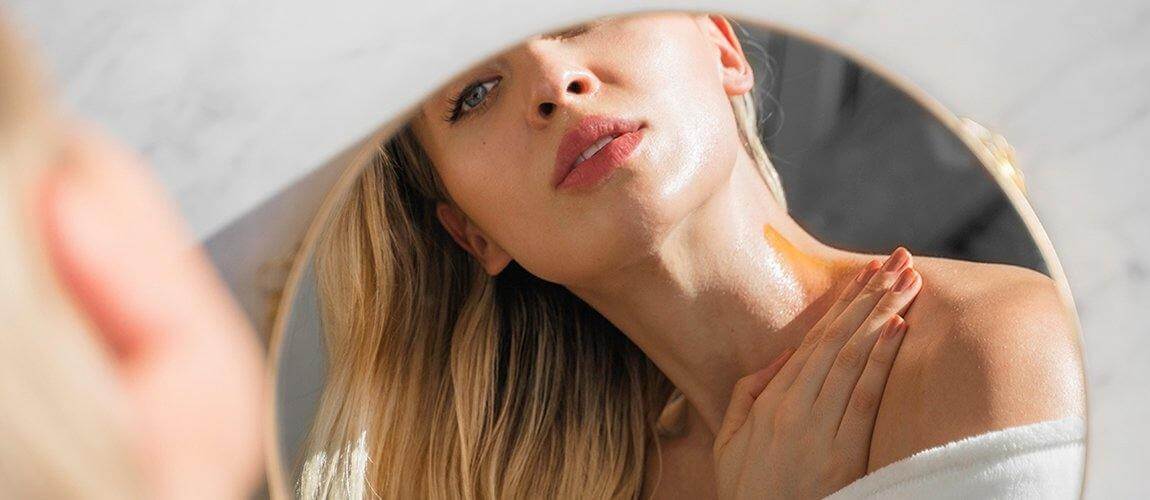 Have you been curious about CBD but not exactly sure how to fit it into your lifestyle?
The ZENTS team has tested and trialed ANTARA skincare and tinctures and created go-to AM and PM routines to bring you balance from morning until night. Learn how to incorporate ANTARA into your morning routine with the ritual below:
Start with a balanced mind 
The way we begin each day has a powerful impact on the hours that follow. An AM skincare routine with a mixture of ANTARA and a bit of mindfulness will help focus and calm your mind. We love a delicious morning drink to wake up our bodies. Add Vitality Elixir 500 to your smoothie, tea, coffee, or water. One full dropper of our regular strength 500mg tincture provides 8mg of full spectrum CBD, which many consider to be microdosing. Perfect for a balanced, yet focused mindset going into the day. Keep in mind that CBD dosing is individual. Everyone has an optimum dosage, and the key is to experiment and find yours. As you sip on your beverage, take a few minutes to quiet your mind and focus on setting your intentions for the day.
Refresh and rebalance skin 
ANTARA was created to bring the benefits of full-spectrum hemp extract to the skin from head to toe. When CBD is applied topically, it stimulates the cannabinoid receptors on the skin's surface and provides its own unique set of benefits. CBD is incredibly rich in antioxidants, which work to combat free radicals (the unstable atoms that cause damage to healthy cells, proteins, and DNA). According to a study from the National Institute of Mental Health*, CBD is a more potent source of antioxidants than Vitamin E and C. 
Now grab your CBD drink and let's start on some skin care! The skin on our faces produces a layer of beneficial oils throughout the night for natural protection and softness. To maintain this, skip face washing and opt for a face mist, toner, or simply a splash of cold water. Next, gently press a dime size amount of Balance Oil into damp skin evenly over the face and neck, avoiding eyes. The skin on our faces is fragile and "pressing" in the oil will prevent pulling on the skin, as well as helping the oil absorb better. Now you may be thinking: why would I use oil if I have oily skin? CBD actually helps to regulate the production of oil. In a 2014 study by the Journal of Clinical Investigation*, CBD was deemed a "highly effective sebostatic agent". In simple terms, CBD was found to balance out the body's oil production on the skin.

For a subtle glow and weightless moisture for the rest of the body, apply a light sheen of Balance Oil onto arms, legs, shoulders, or any skin that will be exposed throughout the day.
The extra (special) AM skincare step
The extra indulgences in your morning skincare routine will reflect in how you represent yourself to the world throughout the rest of the day. You just might find yourself a bit more patient, kind, and relaxed. We love CBD in skincare, but nature offers so many other amazing ingredients, we had to include them in our Restore Balm too. Apply Restore Balm to areas of the body that need extra moisture and smoothing, such as hands, cuticles and elbows. We also love dabbing a bit on lips, under eyes and decollete, and lightly all over the face for a no-makeup, dewy glow. Ultra-moisturizing organic shea butter and firming paracress plant extract, in tandem with CBD, work magic on morning fresh skin.
Restore and relieve targeted areas
We all have areas that need a bit of extra attention, whether it's from that tough workout the day before, an aching neck from your new at home work setup or even just a poor night's sleep. Target these tense areas by massaging Relief Balm gently into the skin. High potency CBD, arnica and cayenne work in harmony to bring you the ultimate in comfort. 
Our skin is very smart, and naturally protects us by blocking outside substances from entering. Therefore, choosing CBD skincare with high concentrations is beneficial for maximum absorption and relief. Not only should you look for high concentrations of CBD in milligrams, but also in the type of CBD. Full spectrum CBD has been found to be more effective than CBD isolate. Full spectrum hemp extract is minimally processed to mirror the whole plant, preserving the naturally occurring CBD as well as a full range of beneficial cannabinoids, terpenes, and flavonoids. These compounds work together—the "entourage effect"—to provide the most potent benefits for the skin and body.


We'd love to hear how you incorporate CBD into your AM skincare routine! Please share below. 
To get the most out of your ANTARA CBD skincare ritual, pair this process with your AM ritual. To learn more about ANTARA visit Our Story and to learn the basics on CBD visit CBD 101.
Shop the Ritual:
Resources:
1. Cannabidiol and (−)Δ9-tetrahydrocannabinol are neuroprotective antioxidants: 

https://www.ncbi.nlm.nih.gov 2. Cannabidiol exerts sebostatic and anti inflammatory effects on human sebocytes: https://www.jci.org/articles/view/64628
Reviews (1 comment)
Collection 2019
Sale 70% Off
Title for image