Posted by ANTARA Staff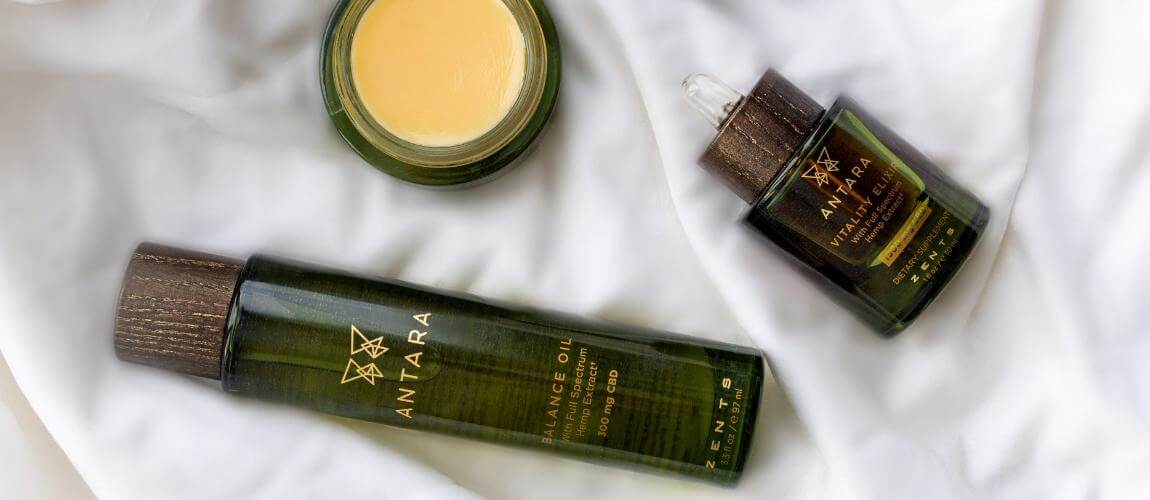 Celebrate Earth Day with ANTARA's Sustainable CBD Products
At ANTARA we believe that every day is Earth Day and continually strive to give back and support our planet. ANTARA prides itself in leading the efforts in sustainable beauty not only in packaging, but throughout our entire supply chain. We are dedicated to bringing goodness to the world in all that we do whether that is through sourcing local ingredients, supporting small business, minimizing waste, or choosing packaging that can easily be recycled. Our founder, Cord Coen, made this his mission and it has been at the foundation of our company since its inception. The ANTARA Organics Collection was born out of a desire to provide a deeper sense of healing in our constantly connected world not only to the many who benefit from our products, but to Mother Nature as well. 
Some of the ways in which we try to minimize our footprint on the environment with our sustainable CBD products and give back to our community that you may not know about:
Ingredient Sourcing
ANTARA full spectrum hemp oil is ethically, responsibly sourced and produced on a local organic farm right in our backyard in Boulder, Colorado. The farm utilizes snow melt from the high peaks of the Colorado foothills to nourish the plants. 
Earth-Friendly Growing Practices
Our farm is certified organic with an amazing team of growers who consciously cultivate and nurture the soil. Showing care for the soil and the air is something we care deeply about, as it directly affects the ingredients we put in our bodies. Did you know the hemp plant is a bio-accumulator, which means it collects pollution from the earth and toxins from the air? In fact, it is used to clean up chemical spills. As great as this is for chemical spills, we believe it is important to grow our hemp without pesticides, in an area that is removed from harmful toxins or pollutants. Responsible growing practices create the best plants for our bodies and our health, in addition to being kind to the earth. 

One with Nature
We at ANTARA believe in achieving a harmonious balance between animals and the earth, not to mention that we are animal lovers. Our organic farm houses an on-site animal sanctuary that helps both the animals and the plants, naturally regulating the soil and providing food for the animals. 

Packaging
You may have noticed that ANTARA is bottled in 100% recyclable glass. Not only do we love the beauty of these exquisite green bottles, but we also get excited about minimizing plastics wherever possible. When it comes to product boxes, we made the choice to say "no" entirely, which helps significantly reduce paper waste and saves a lot of trees every year.
To learn more about ANTARA's story, our mission, and what we believe in, check out our about us section.
Collection 2019
Sale 70% Off
Title for image